A, B, C! Take a look at our ABC book!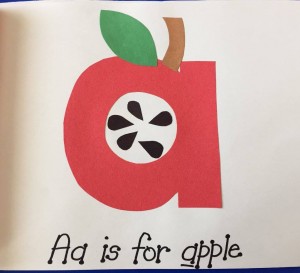 We did it!!! We completed our alphabet book!
Each week, our class focused on one letter from the alphabet. We learned the sound that each letter made, how to write each letter, and the different words that began with the letter of the week. We also went on letter hunts, and created these crafts using the letters. We had so much fun learning our alphabet, and now we have a book to look at when we are at home! Hooray!